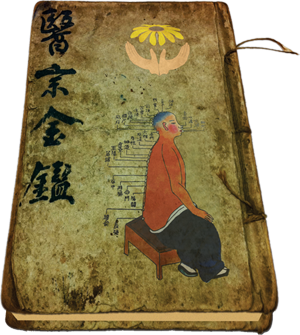 Our friendly team consists of native Chinese Acupuncture Physicians that have been practicing in the current Palm Beach Gardens location for a number of years. We grew up in China with a long history of family Chinese Medicine practice. We began our studies in Traditional Chinese Medicine (TCM) at a young age and we were educated and trained in major hospitals in China under TCM experts.
We have earned doctorate degrees in Acupuncture and Oriental Medicine. We also studied western medicine, and with the knowledge of both eastern and western medicines, we managed to combine both, to diagnose and treat patients in the USA.
In our center we combine Acupuncture with Chinese herbal medicine. We work as a team to implement, encourage and promote proper daily nutrition, which has been proven to be a very effective approach to healing.

In our daily practice, we have incorporated a new and unique synthesis of modern analysis in traditional Chinese medicine in which the whole individual's physical, emotional, spiritual and energetic aspects are taken into consideration, among a wide range of treatment.
Our purpose is to help people gain a healthy life through the use of Acupuncture, Chinese Herbology and Nutrition. We believe there are two factors that have a strong relationship and influence in achieving good health, and these two factors are simply PEACE and HAPPINESS; they are strongly interconnected, and have a direct effect on each other.

PEACE
HEALTH
HAPPINESS
Acupuncture physicians may use their refined skills with one or a number of techniques to administer an effective treatment. The techniques are listed below:
Acupuncture Electrical Acupuncture, Auricular Acupuncture, Scalp Acupuncture
Moxibustion Cupping Therapy, Herbal Medicine
Tui Na (Acupressure), Infra Red Heating Therapy
Nutrition Counseling
Facial Rejuvenation
Dr. Yuying Amy Wang | Dr. Hong Zhao